Interested in selling your 

comic collection? Call Us!!

              

We would be happy to come to you. We'll consult with you and strive to ensure you're pleased and comfortable with your decision. We are paying 100% of price guide for quality material.
Extra! Extra! READ ALL ABOUT IT …

 "CGC Authorized Dealer"
PNJ Comics is a CGC Authorized Dealer. Submit your valuable comics that you wish to have CGC graded and save 10% on grading fees!
Click the CGC logo for service and pricing charts.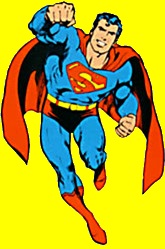 PNJ COMICS ANNOUNCES A RECORDING SETTING SALE OF:MARVEL PREVIEW #7 ~ 1ST ROCKET RACCOON ~
Read about it here… RECORD SALE !!!